---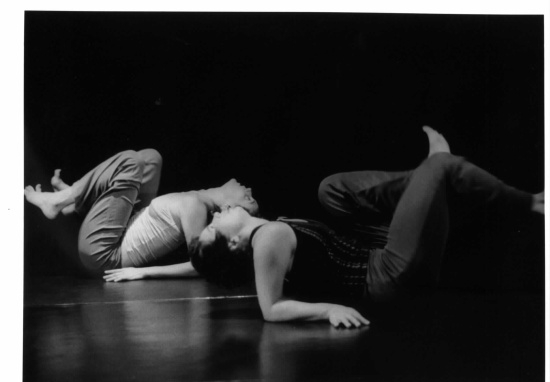 origen.nullpunkt / Foto: Wolfgang Unger
ORIGEN.NULLPUNKT 2002
The origins of the movement and the interaction with natural and cultural events were examined by three dancers from Spain, Sweden and Germany for six weeks in Mexico. Together with artists from Mexico, among the choreographer, the musician and a video maker, they will show their collaboration in a dance and video performance.
An extraordinary dance experiment to explore the cultural influence on body-movement-dance: Is there movement independent of the culture, can it be rediscovered in its originality in a natural, foreign environment?
For this purpose, Yolanda Gutiérrez traveled with the dancers to her homeland of Mexico to look in both directions: the body, which was originally at home, is put to the test as an information carrier by exposing it to strange landscapes and strange rites, symbolized by the day of the dead.
Together with artists from Mexico Gutiérrez will show their impressions in a dance and video performance.

[Konzept/Regie]Yolanda Gutiérrez
[Kamera/Schnitt/Musik] Daniel Andrés Ospina
[Tanz] Trinidad Martínez, Esther Hinz, ARCHIVE 20-20 / DIS-TANZ-SOLO
Funded by the Federal Government Commissioner for Culture and Media in the NEUSTART KULTUR program, DIS-TANZEN aid program of the Dachverband Tanz Deutschland."
Effekt.
---